Bamboo Home Decor DIY
Bamboo Home Decor made easy with DIY!
Do you have old bamboo dressing panels? If so, here is a great idea to repurpose them into creative home decor.
Easy DIY makeover project for beginners!
Disclosure:  If you make a purchase from some links in this post, I may earn a referral fee at no cost to you.
Supplies Needed:
The bamboo panels I found are definitely outdated and need a DIY makeover. I got creative and decided to change them into wall mount home decor.
Follow Woodshop32.com on Pinterest!
Step 1: Clean Bamboo
The bamboo panels are cleaned with mild soap and water. Let dry.
Step Two: Sand Bamboo
The bamboo panels (front & sides only) are sanded with 100 grit sandpaper to roughen up the surface. (Don't do backsides because they will not be seen.) Sanding does not need to be perfect.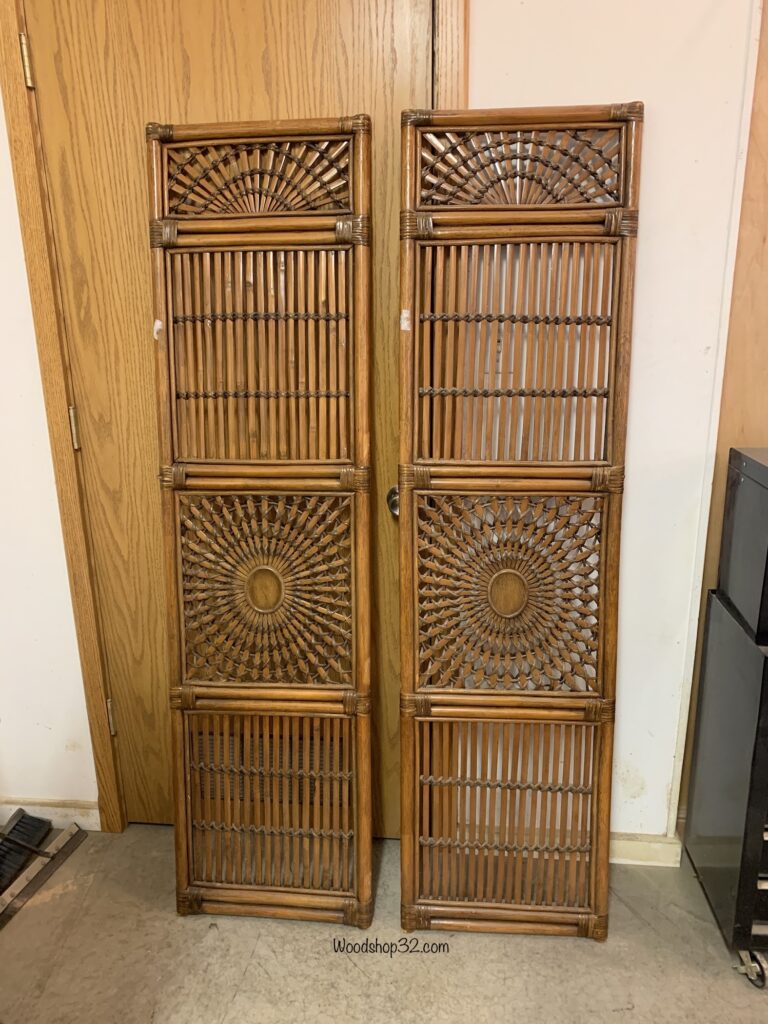 Step 3: Painting Bamboo
With a tarp on the floor and adequate ventilation, they are ready for paint.
Want to save this post for later?  Make sure to Pin It!
Painting is easier if you place the bamboo panels on sawhorses. I always use my spray paint handle attachment to achieve better coverage. For the bamboo makeover, the fronts and sides are only painted since you will not see the backs.
Step 4: Sanding Paint for Distressed Look
Once the paint is dry, I used my palm sander with 100 grit sandpaper to distress the panels. Hand sanding in areas where the sander couldn't reach.
Looking for more DIY Makeovers?  Click on my other DIY projects: Chair Upholstery DIY, Sliding Closet Doors Makeover, Vintage Display Cabinet
The picture on the left was my first distressed sanding. After standing back and looking at it, I decided to be more aggressive. The picture on the right was the final result allowing more of the brown undertones to appear for a softer look.
My home decor DIY idea is turning out really well.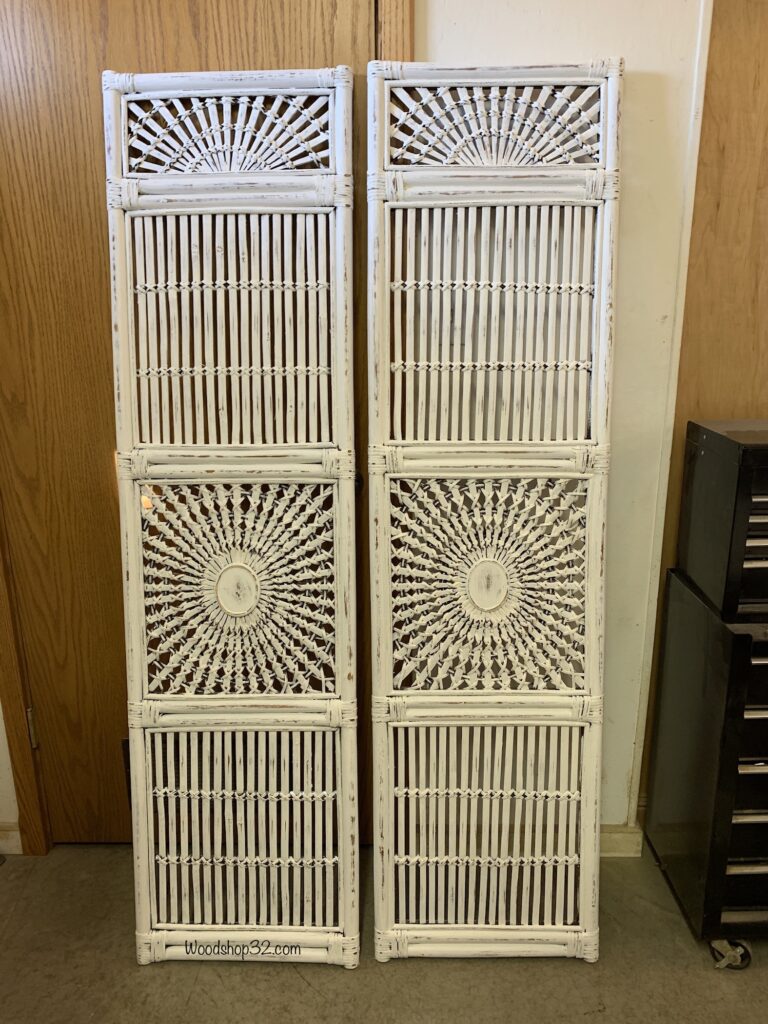 Step 5: Attach Wall-Mount Hardware
Picture hanging hardware is attached to the back tops of each panel so it could be hung on the wall.
The DIY bamboo home decor adds more texture to a living space. The bamboo panels fill in the room's empty wall areas on both sides of the distressed wall boards. Unique wall art on a budget!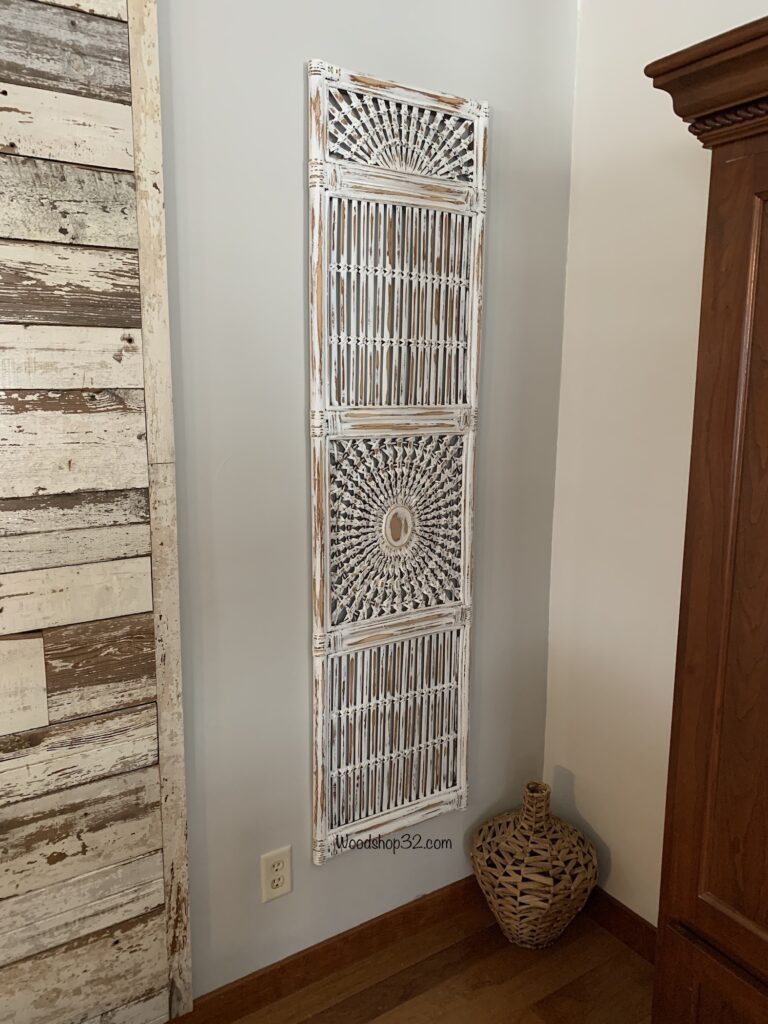 Home decor inspiration can come from repurposing items you may already have. Get creative on your next DIY project to decorate your home!
Thanks for visiting the Woodshop32.com blog!