Footstool Ottoman DIY
While at a yard sale, I purchased a mid-century modern footstool ottoman. It was well made and very sturdy. The retro vinyl green color was definitely vintage but wasn't quite the style I wanted.
What to do with it? Keep it a simple design or glam it up? Let's go glamorous!
Disclosure:  If you make a purchase from some links in this post, I may earn a referral fee at no cost to you.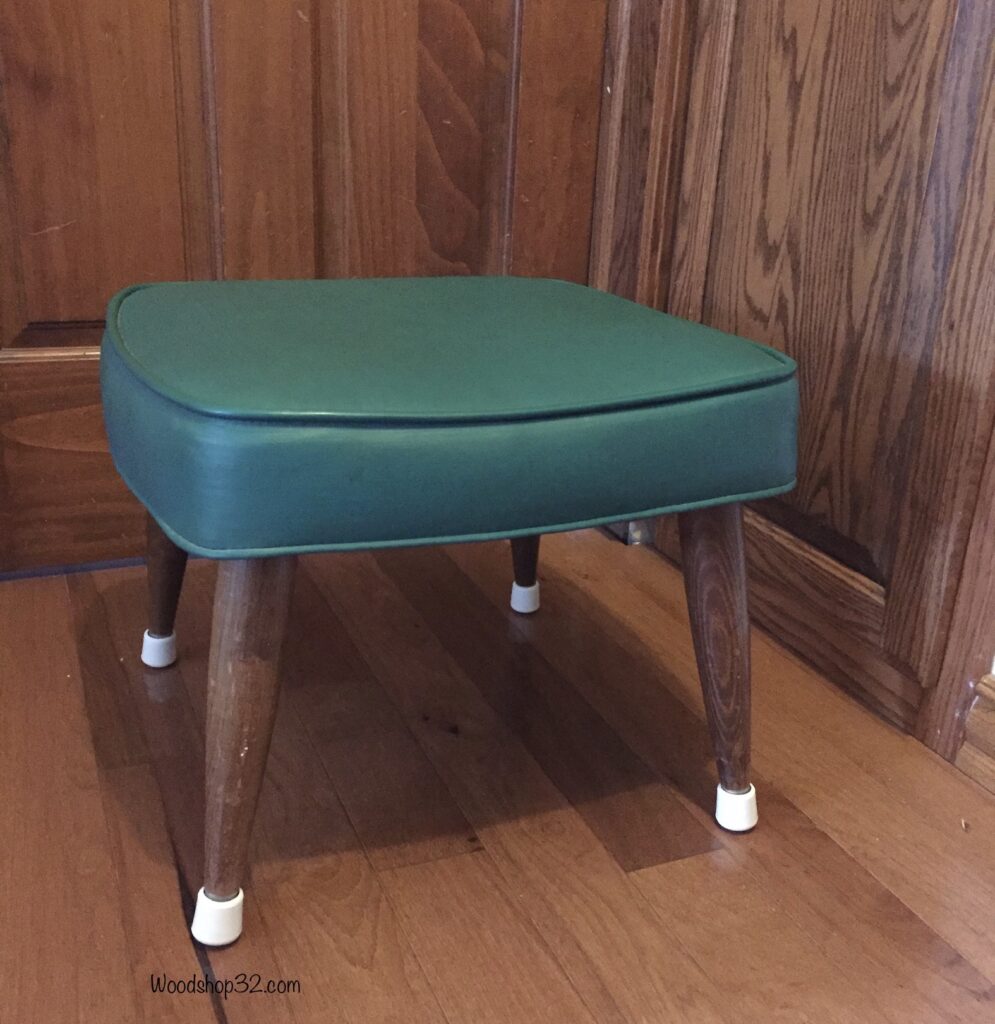 The original green vinyl covering had no tears or rips and the legs are in great shape. Great craftmanship! The bottom of the legs had their original metal floor glide caps. I added rubber leg caps to protect my wood floor from being scratched and damaged.
Want to save this post for later?  Make sure to Pin It!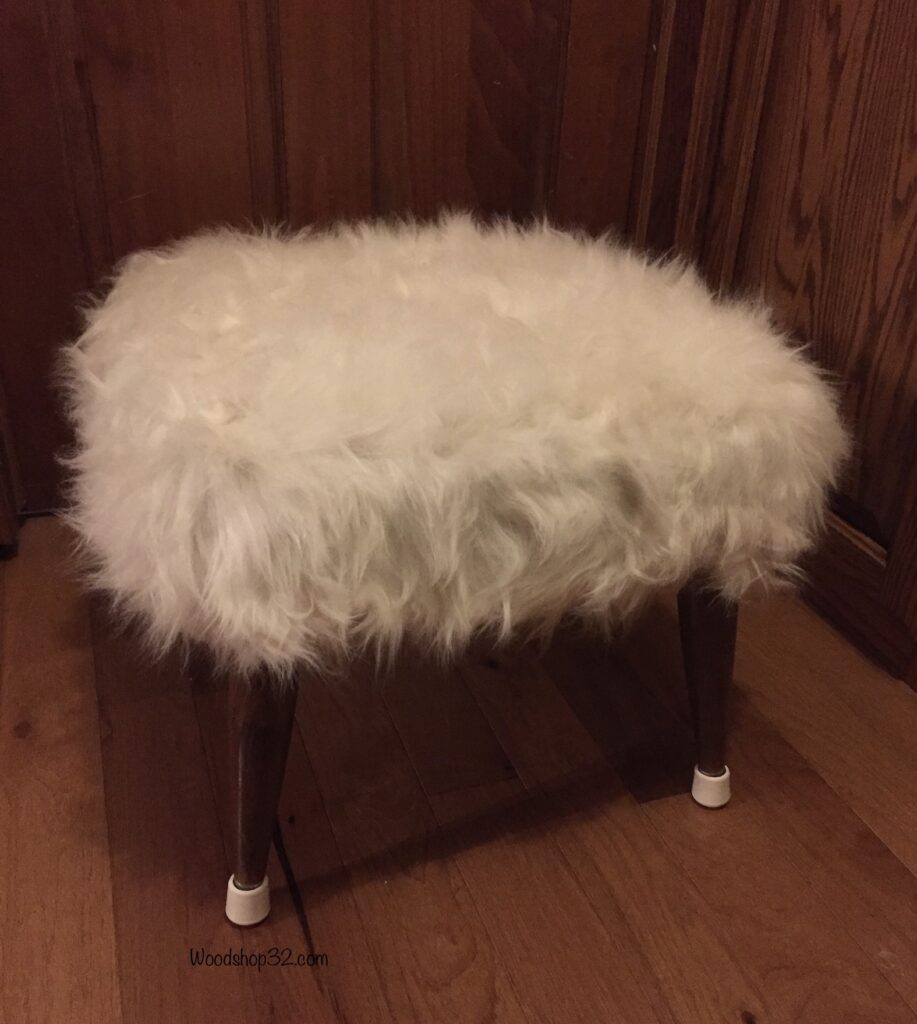 White faux fur fabric is a great choice for this easy DIY project! So sophisticated!
The fabric material is placed face down on a flat surface and the footstool ottoman is upside down on it. (I unscrewed the legs off to have more working room.)
For my electric staple gun, I used a wider crown staple to puncture through the multiple layers of green vinyl, faux fur, underside panel, and to the wood base. Again, this piece of furniture was build with quality!
Follow Woodshop32.com on Pinterest!
While pulling the edge of the fabric, I firmly stapled it on the bottom and worked my way around the seat about one to two inches in from edge. (Don't cover up the bolt openings for the legs!)
The extra faux fabric is trimmed using sewing scissors for a clean cut. The legs are screwed back on. Once turned upright, I fluffed up the faux fur using my hands. A super simple do-it-yourself design for a furniture flip!
The repurposed mid-century modern footstool ottoman has a new glamorous design!
TIP: Always fluff up the faux fur after each use to help prevent the material from flattening over time.
Thank you for visiting the Woodshop32.com blog!