Easy Behind Door Storage
What to do with the tiny space behind a door? If your room is small, this area is a great spot to add additional storage. Easy home improvement storage idea!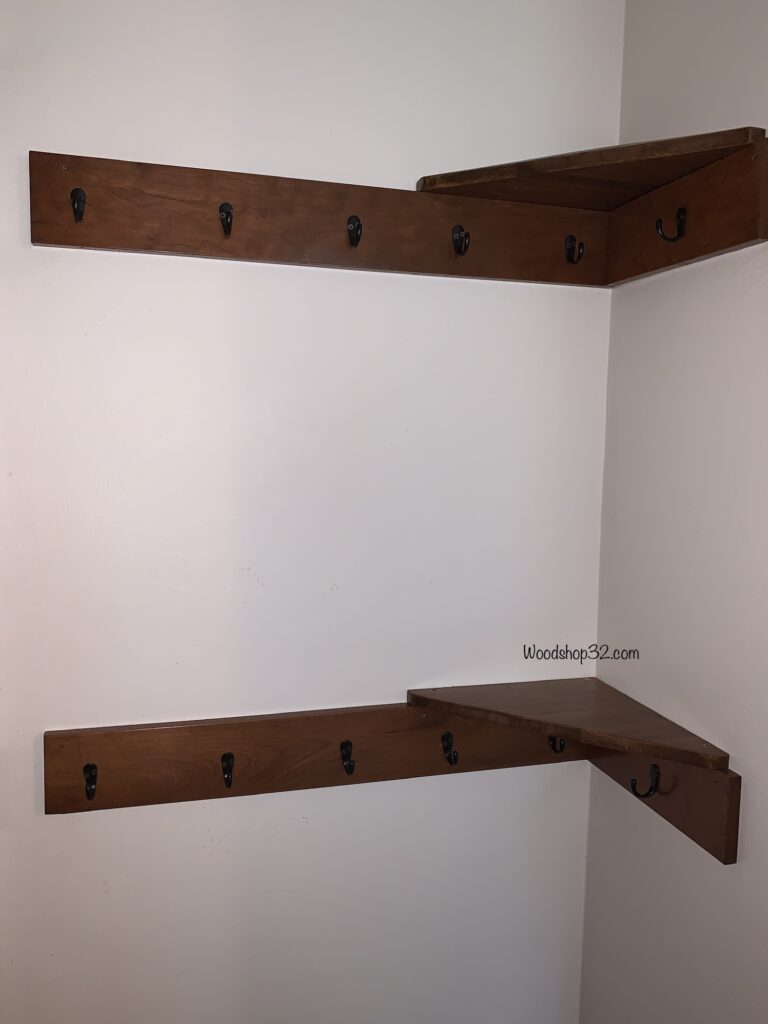 Step 1: Measure Bedroom Wall
The wall behind the bedroom door is 34 inches. I had a couple of old maple boards in my scrap pile to use up. Four boards are cut: two at 30 inches and two at 12 inches.
Follow Woodshop32.com on Pinterest!
Since I didn't have enough maple, old pine wood is used for the shelves. I have a 2ft by 2ft square piece that is cut it in half diagonally to get two shelves. Easy solution. I usually use the same species of wood for projects. But in this case, it doesn't matter because it's mainly hidden behind the door.
Step 2: Sand and Stain Wood
The boards are sanded using a drum sander to get a smooth surface.
Click on Menu Categories for More DIY Projects!
All boards are wood stained and varnished. I only have to do the sides and fronts since the backs will not be seen. Cost savings!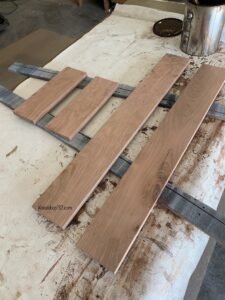 Disclosure: If you make a purchase from some links in this post, I may earn a referral fee at no cost to you.
Step 3: Attach Boards to Bedroom Walls
The boards are attached to the wall using wood screws into the framing studs for maximum strength. (A stud finder may help locate the framing studs behind the drywall.) Our walls did not have any electrical wires or plumbing pipes behind the drywall so it was safe to attach the boards in this location.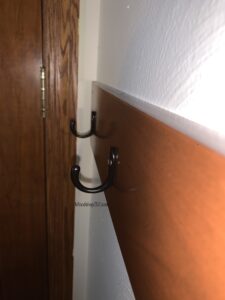 Step 4: Attach Shelves and Coat Hooks
The back of the door to the wall is only 3 3/4″ clearance. Coat hooks with a 1 1/2″ depth will fit just right.
Want to save this post for later? Make sure to Pin It!
The shelves and hooks are attached by predrilling pilot holes first then securing with wood screws. The hooks came with cheap screws so I was extra careful not to torque too much when tightening them with my cordless screwdriver.
Tip: Predrilling pilot holes in wood before securing with woodscrews will help prevent the wood from splitting and breaking screw heads off.
Due to the tiny space, the shelves had to be small to accommodate the door swing. The little shelves also work as a door stop just in case the door is open too wide so not to hit the hooks.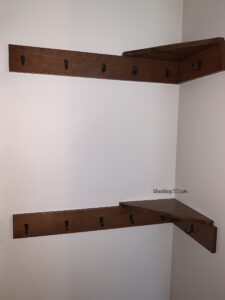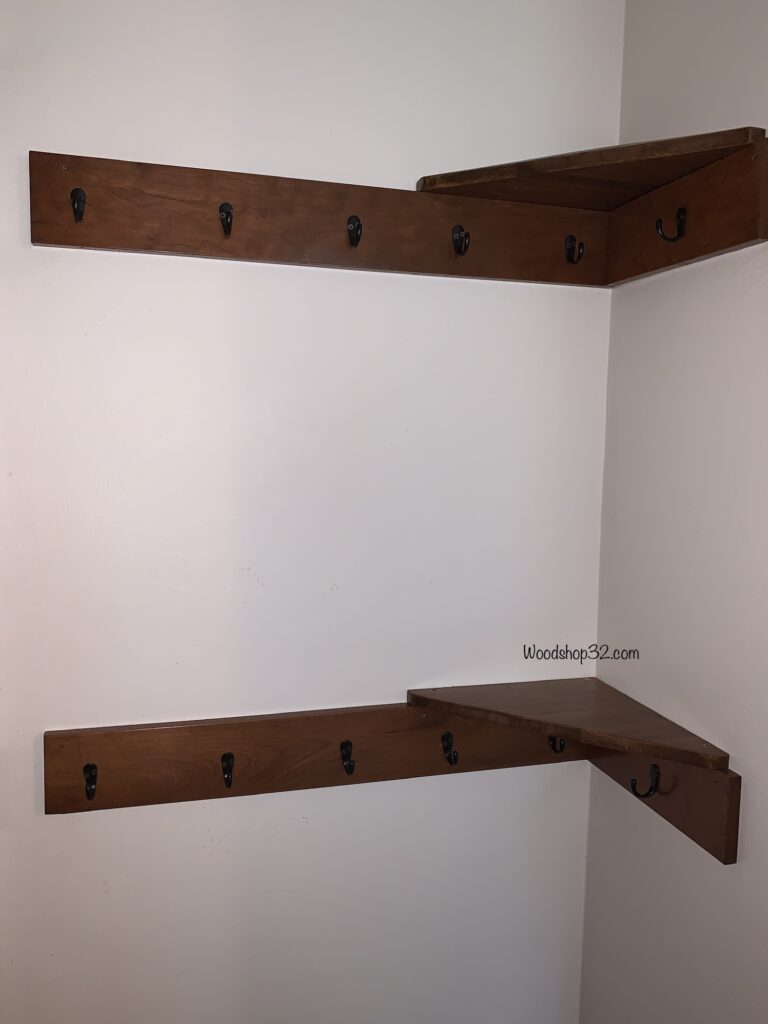 Looking for more DIY Makeovers? Click on my other DIY projects: Bedroom Sliding Closet Doors Makeover, Motorcycle Helmet Holders, DIY Dresser Makeover, and Dresser Makeover Idea
When the bedroom door is open, this is the only portion you see. Tight space with a lot of extra storage for this small bedroom! Easy home improvement idea!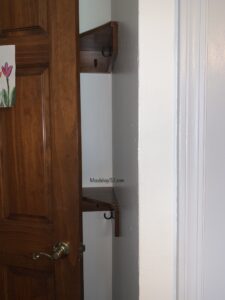 Click on Menu Categories for More DIY Projects!
The easy behind door storage looks great! Now to fill up the space!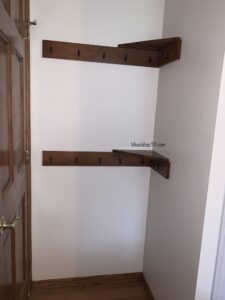 Thanks for visiting the Woodshop32.com blog!