Farmhouse Bench DIY
What to do with an old headboard? I decided to build a farmhouse bench for our kitchen table. We really needed a table bench design for additional seating. Our kitchen table gets a lot of use from daily meals, homework, and visits from friends or family.
The table bench seat has to be strong and sturdy to hold up to our daily family use.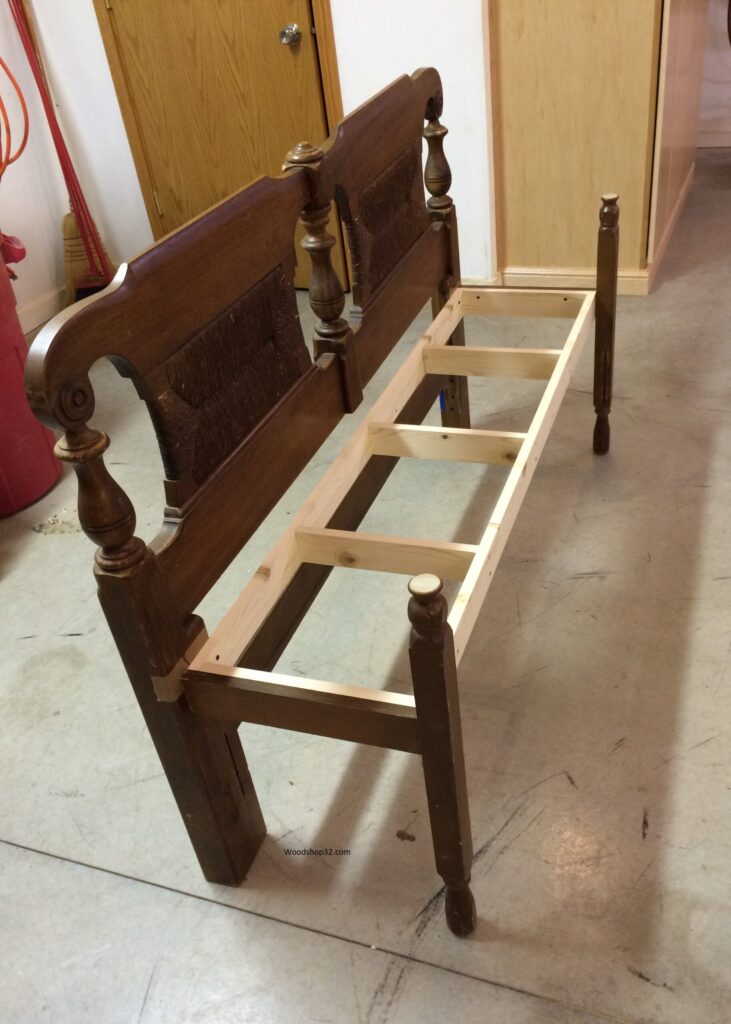 Disclosure:  If you make a purchase from some links in this post, I may earn a referral fee at no cost to you.
I found an old queen size headboard with a unique style. The wicker texture on the backrest was a bonus. Also, the length was perfect size for our kitchen table. The headboard DIY idea is working out so far.
The front legs and side rails are left over parts from another footboard we already had. No extra cost! We did have to purchase the pine boards for the seat frame.
Want to save this post for later?  Make sure to Pin It!
We already had four solid wood maple boards to make the seat and front board. Yes! For the seat, three maple boards are glued together to make one large board by using wood biscuits.
A wood biscuit plate joiner is used to cut slits into the sides of boards where they will be attached. The wood biscuits are glued into the slots and the boards glued where they connect. The pipe clamps are attached to the boards to apply pressure while the glue dries. The clamps are left on for 24 hours.
Following Woodshop32.com on Pinterest!
The bench seat and front board are sanded with a drum sander multiple times with 120 grit and 150 grit. The boards are stained and lacquered for a smooth finish.
We did notice a problem though. Because of the headboard's length, it needed more support for the middle. Another support leg is attached to the back of the bench by using scrap wood. Problem solved!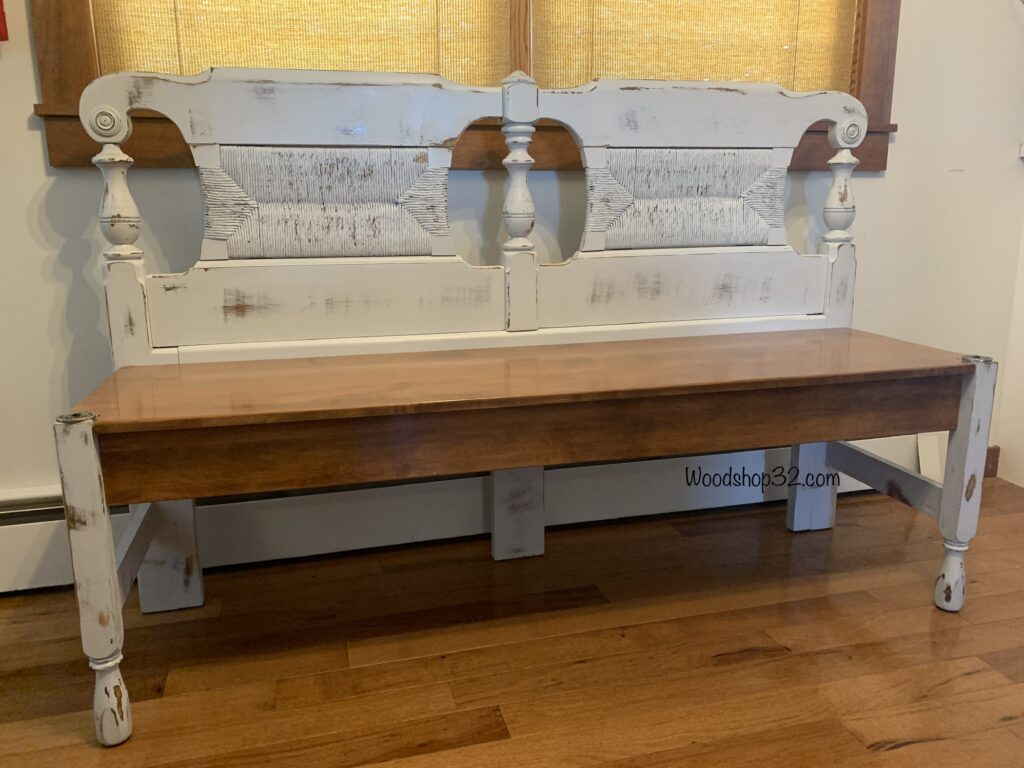 The headboard, legs, and rails are sanded with my palm sander. A grayish white paint color is applied by using a paint spray gun to get a nice finish. The paint brought out the beautiful features of the headboard. Love it!
By building our own farmhouse bench with a back, we have a one-of-a-kind table bench decor.
Looking for more DIY Bench Makeovers?  Check out my other project: DIY Bench Seat
Once the paint was dry, I distressed the bench using my palm sander again. Finally, the seat and front board are attached with 1 1/4″ wood screws.
Once we started using the bench, the front seat posts are in the way when trying to leave the kitchen table. We decided to cut them off and put in its place a metal medallion. The total project cost was roughly under $20. What a huge cost savings reusing building materials that we already had!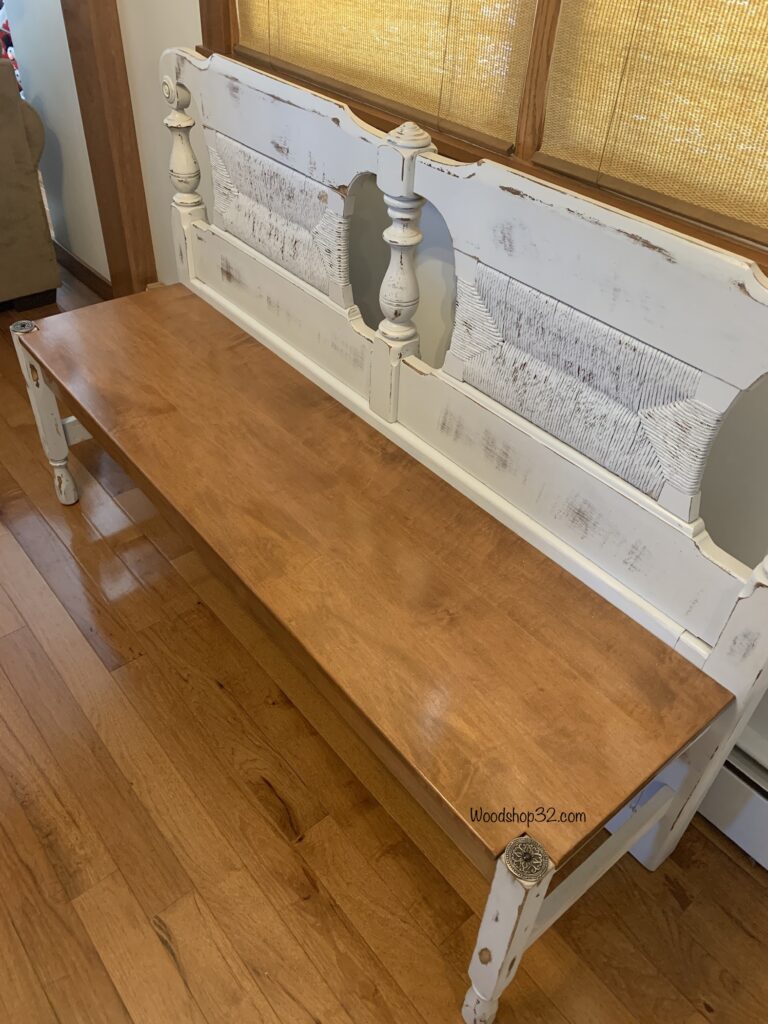 The farmhouse bench turned out so beautiful!
We get lots of compliments and inquiries of where we bought it. There's always a look of amazement when I tell them we built it!
Our farmhouse bench is one of my top favorite DIY repurposed furniture ideas.
Thank you for visiting the Woodshop32.com blog!