Tiny Cabinet Makeover
Once in a while, you encounter some unusual pieces of furniture to repurpose. I found a tiny cabinet at a thrift store. The small cabinet with one drawer intrigued me but could also waste my time.
After bringing it home, I considered using it as firewood instead. I do like a challenge and decided go ahead with the tiny furniture makeover. Wish me luck!
Since it's small, I'll have the advantage of using less supplies to repurpose it. Ok, keeping the costs down is always my thing! Maybe this DIY furniture makeover won't be so bad after all.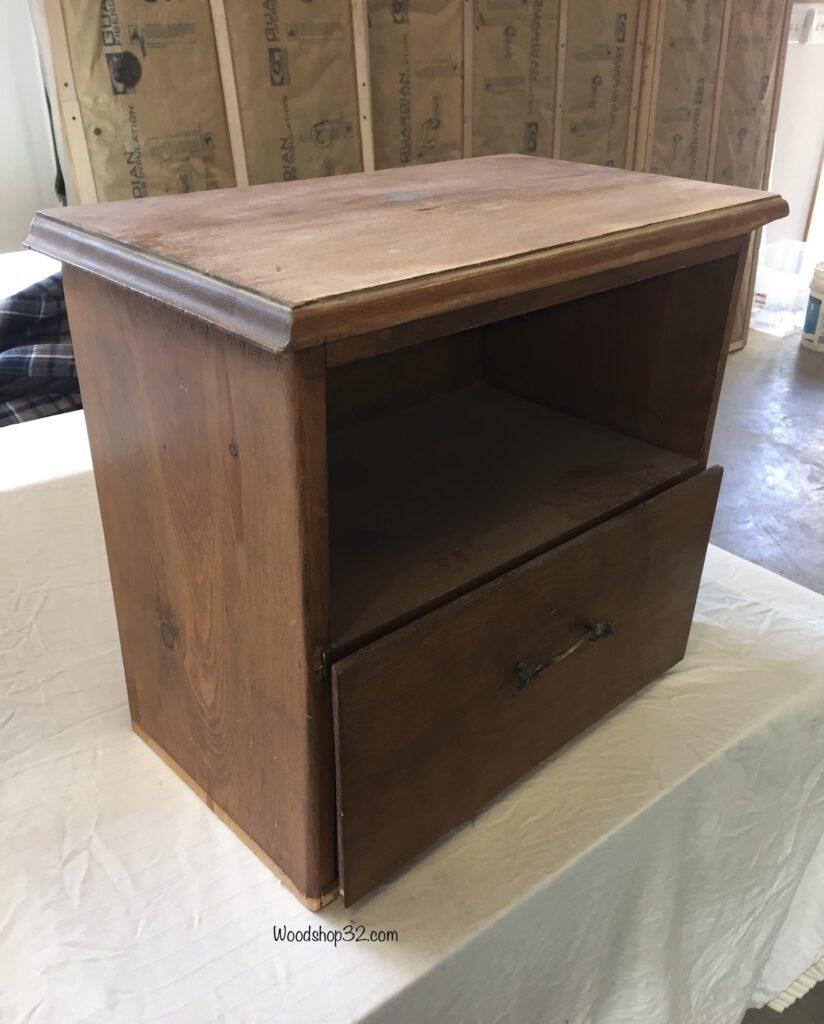 The tiny furniture project is going be a quick DIY furniture flip or firewood depending on how it turns out!
Disclosure: If you make a purchase from some links in this post, I may earn a referral fee at no cost to you.
The top already had some dings and damage so I used a hammer and added more distress marks to it.
The whole cabinet was sanded with 100 grit using my Dewalt palm sander. The only extra sanding was for the top by using 120 grit and final 150 grit sandpaper to achieve a smooth finish.
Following Woodshop32.com on Pinterest!
I had leftover post cut-offs from an old foot board used in my DIY Bench Seat project. They worked perfectly to reuse for the tiny legs. I also utilized leftover wood stain and lacquer for the top.
I had just enough Rust-Oleum grey spray paint from a different DIY project to use up for the cabinet and drawer. The original drawer handle was put back on to save on cost.
Want to save this post for later? Make sure to Pin It!
By using my Dewalt cordless impact driver, the tiny legs are attached through the bottom board. Once the drawer is put back in, the screw heads are hidden. That worked out perfect!
The tiny post legs gave the cabinet some added height but it was still under two feet tall. Too cute!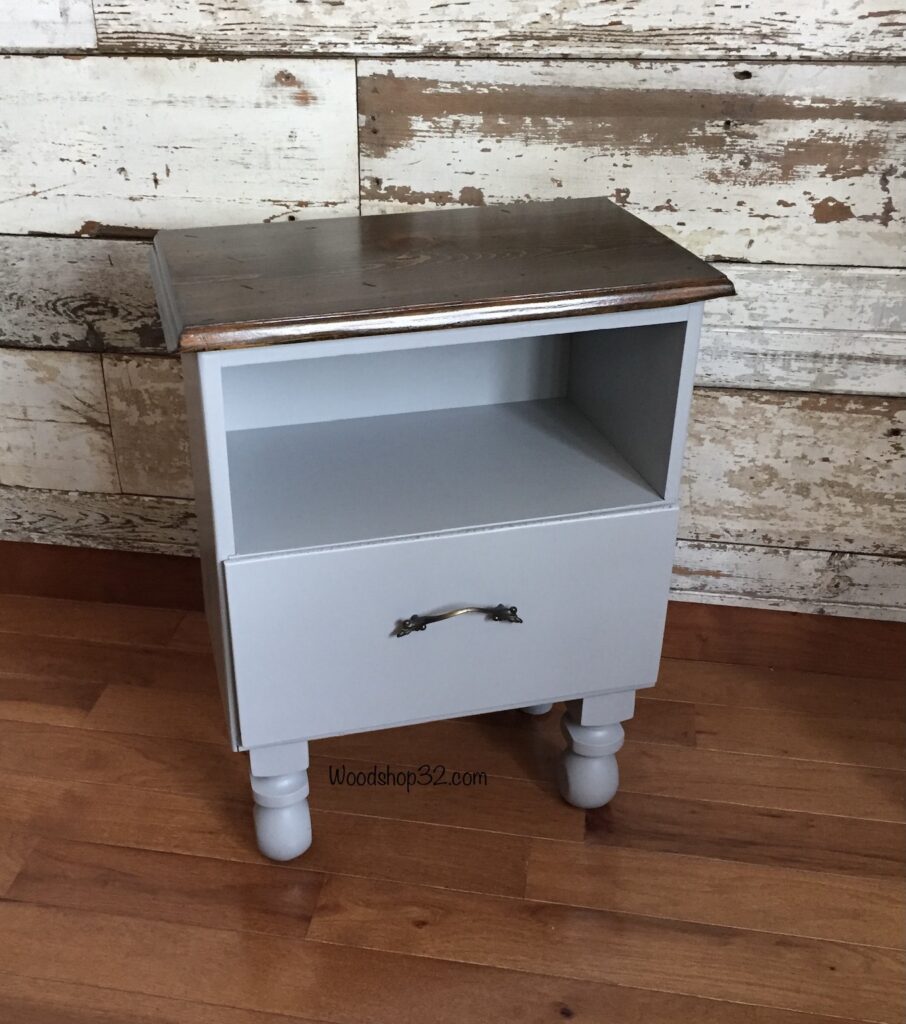 The tiny cabinet makeover turned out really good for this easy repurposed furniture flip. A little bit of paint and wood stain create a new design look. It's definitely not firewood anymore!
Simple furniture flip on a budget. Easy DIY idea!
Thank you for visiting the Woodshop32.com blog!