Metal Chair Makeover
What to do with leftover upholstery fabric? Go thrift shopping to find a chair to match it! Metal chair makeover here I come!
I found a mid-century modern chair with a certain uniqueness to it. Sassy and Classy! Except for that nasty looking vinyl seat cover. That's gotta go!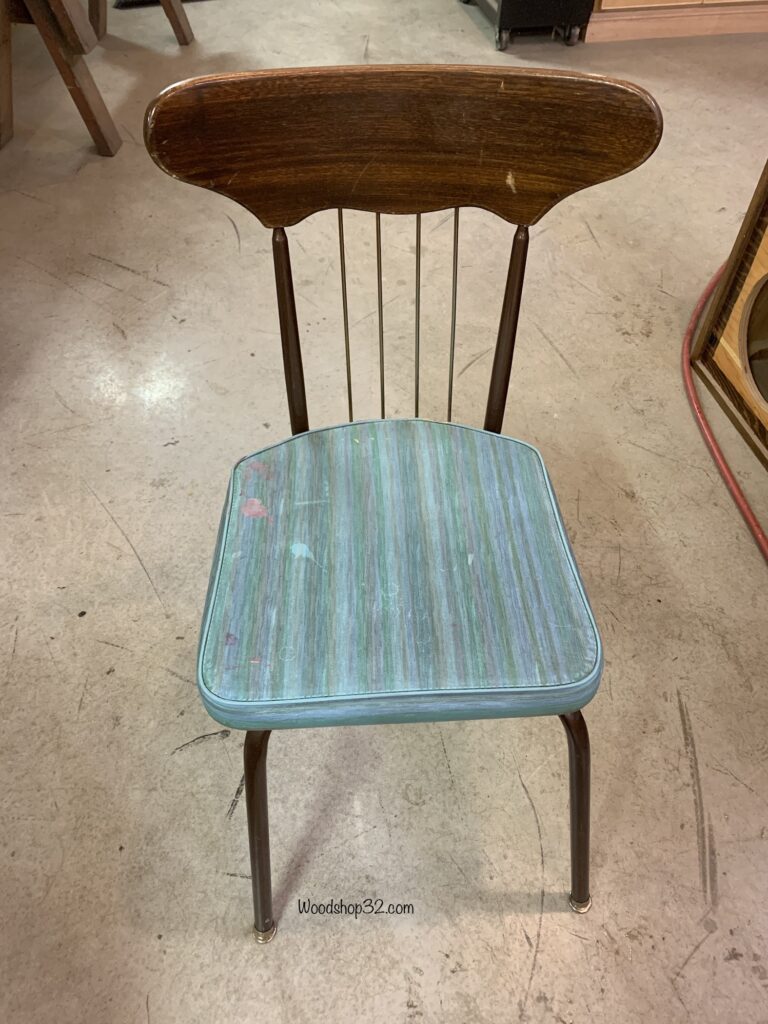 Disclosure:  If you make a purchase from some links in this post, I may earn a referral fee at no cost to you.
The striped vinyl seat cover conflicted with the wood and metal colors. I removed the seat and took off the vinyl cover. To my delight, the original cushion was in great shape so it can be reused. Another cost savings!
Follow Woodshop32.com on Pinterest!
With the seat removed, the metal chair frame was cleaned with mild soap and water. The brown metal color looks really good now. Loving my little metal chair makeover!
I removed the wood back rest from the metal posts. Since it's curved, it had to be sanded by hand using 120 grit sandpaper. I lightly sanded it to keep the imperfections visible.
Want to save this post for later?  Make sure to Pin It!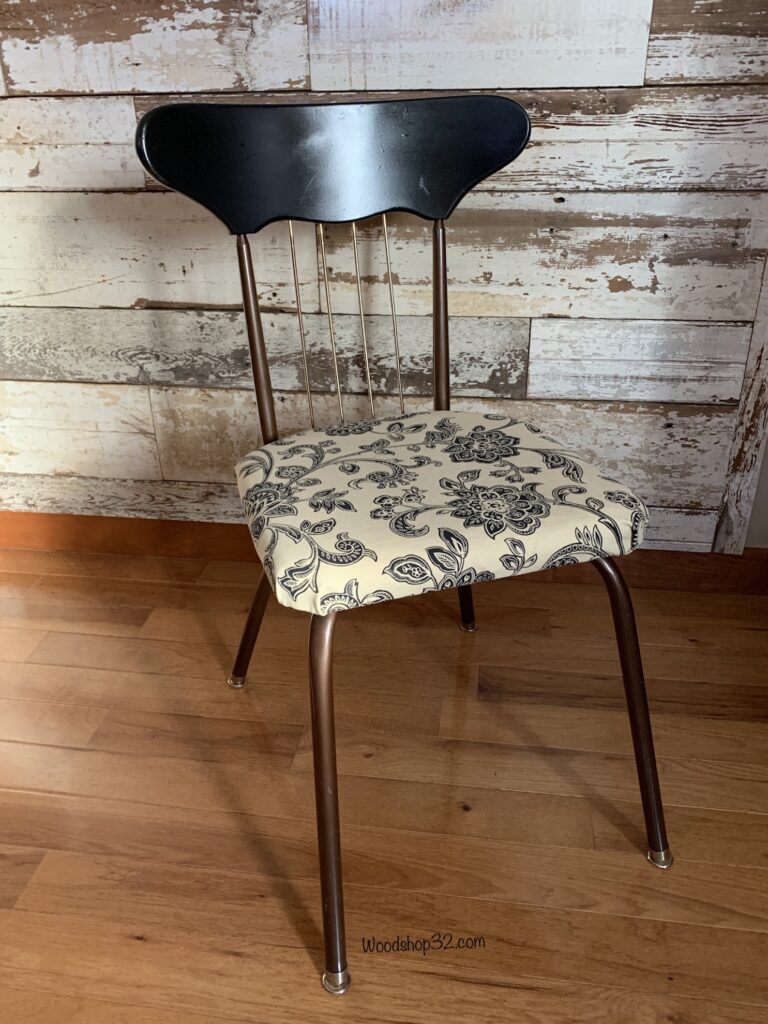 The wood was spray painted black with two coats while using a handle attachment. The black and tan floral upholstery fabric was left over from an earlier project that matched the chair colors perfectly.
By using my electric stapler, the fabric was stapled onto the seat board and re-attached to the metal frame using the original screws. The wood back rest was re-aligned with the metal posts and slid back on to secure it.
The chair was only $2. What a deal! The paint and fabric I already had – so no extra cost! This was a quick furniture flip. Love it!
I wanted this mid-century modern piece to stand out with a simple style and have the colors compliment each other. The small retro chair just needed a little love to bring back to life!
Thank you for visiting the Woodshop32.com blog!