Motorcycle Raspberry Trellis
Do you like raspberries? I sure do! I had this really great garden idea. Kind of like an aha moment. Why not repurpose a small motorcycle metal crate into a trellis support for my raspberry plants. A simple and creative garden trellis DIY!
I was going to recycle the metal crate but instead will use it for my garden. Thinking outside the box!
Disclosure:  If you make a purchase from some links in this post, I may earn a referral fee at no cost to you.
I put the metal crate over the raspberry patch in April. The crate was heavy enough that I didn't have to anchor it down. Easy install!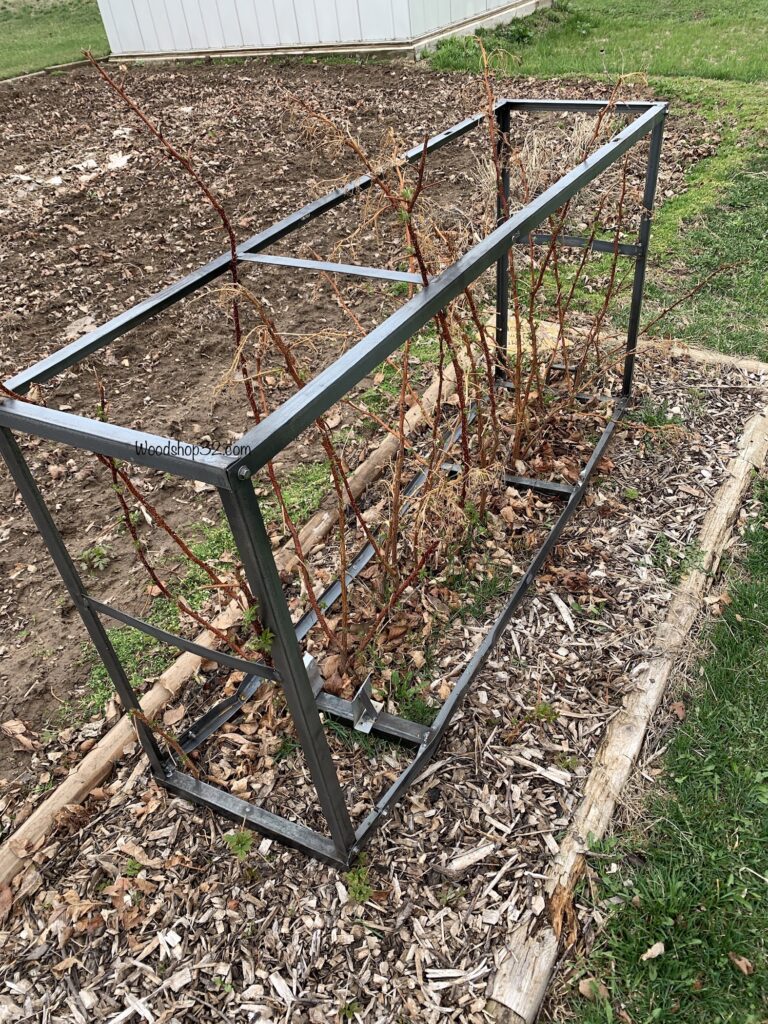 Following Woodshop32.com on Pinterest!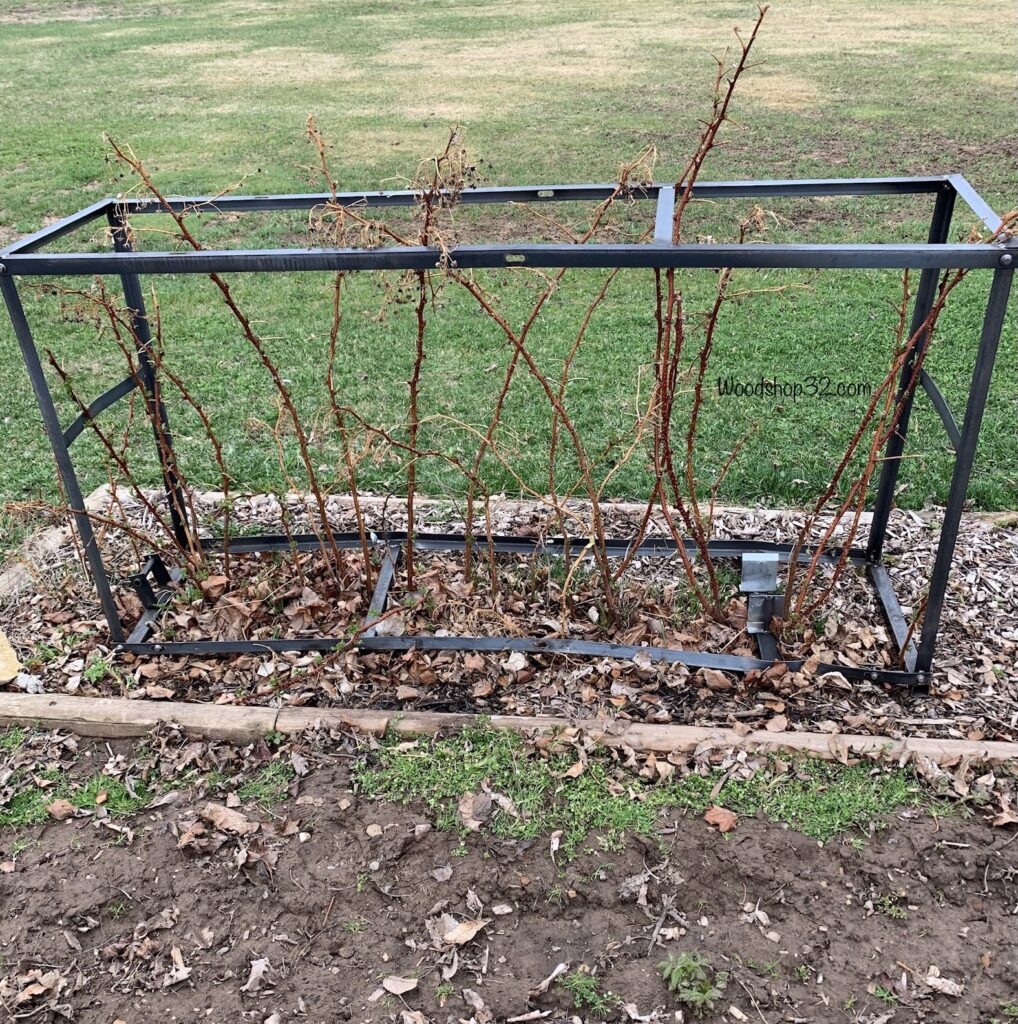 By June, my raspberry patch was loving the new repurposed trellis for easy growing. I also extended the raspberry bed towards the field for added room.
I can't wait to pick some raspberries! I plan on freezing most of the harvest in freezer storage containers for the winter.
Want to save this post for later?  Make sure to Pin It by clicking on the Pinterest icon.
The crate first supported a motorcycle but now supports raspberry plants. The trellis height is perfect!
The motorcycle raspberries are growing like crazy!
My simple trellis for the raspberry bush DIY garden design worked out great! By upcycling, you can create a trellis idea from trash to treasure. Have fun designing!
What is your do-it-yourself garden trellis idea? Tell me about it in the comment section!
Thank you for visiting the Woodshop32.com blog!